The FT-3000 Conveyor System combines versatility and customization, designed for heavy product handling across various applications. Featuring a robust stainless steel frame and configurable features, it assures exceptional performance and reliability. With multiple construction options and add-ons, it's tailored to meet specific requirements.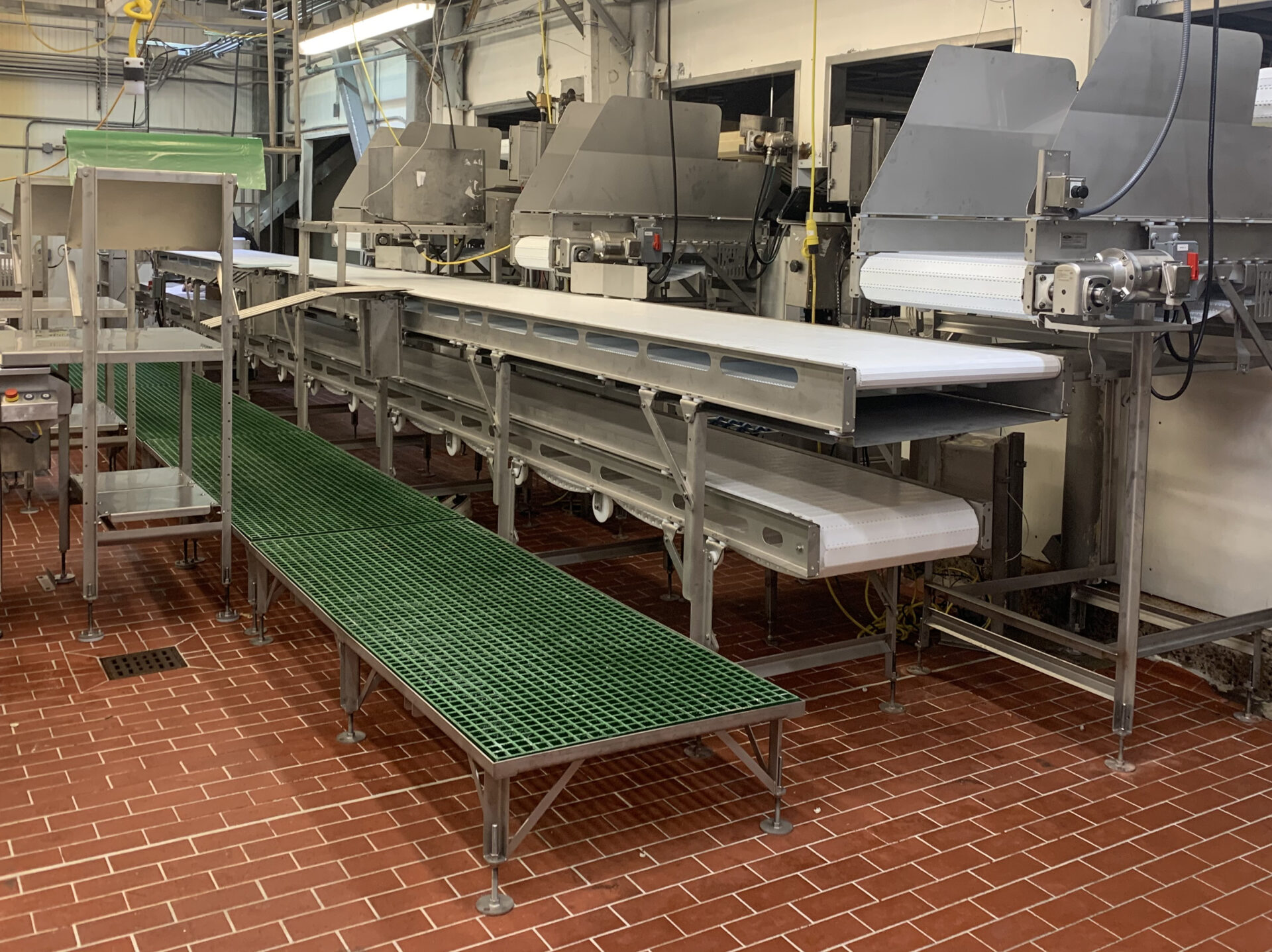 Overview
FT-3000 is a highly versatile and customizable conveyor solution designed to meet the demands of heavy product handling. With its robust construction and configurable features, this conveyor system delivers exceptional performance and reliability for a variety of applications.
Engineered for durability, FT-3000 features a stainless steel frame with 11 ga. channel, and 3/16" end plates that are welded onto the frame. This design provides the strength and stability needed to handle heavy loads with ease and guarantees a solid foundation for your conveyor system.
FT-3000 can also be outfitted with additional equipment or accessories mounted on top of the frame, allowing you to seamlessly integrate specialized components tailored to your specific requirements.
Choose from a list of frame construction options and custom add-ons to build the conveyor system that best suits your product and application.
Features
Modular plastic food-grade belting can accommodate washdown or sanitary environments.
Built to last with 3/16″ stainless steel construction.
Optional bolted or welded crossmembers.
Product containment options are fully configurable.
Adaptable frame allows for mounting of additional equipment or accessories on top.
Drive options include end drive, center drive, or tight transfer.
Legs can be welded or bolt-together adjustable style.
Standard options include belt lifters, drip pans or dust pans, and spray bars.