Our Frozen Block Separator conquers the challenges of separating large blocks of frozen food! Specially designed for meat and seafood processing, it enhances safety, slashes labor costs, and supercharges productivity. Elevate your operations – let's talk solutions today!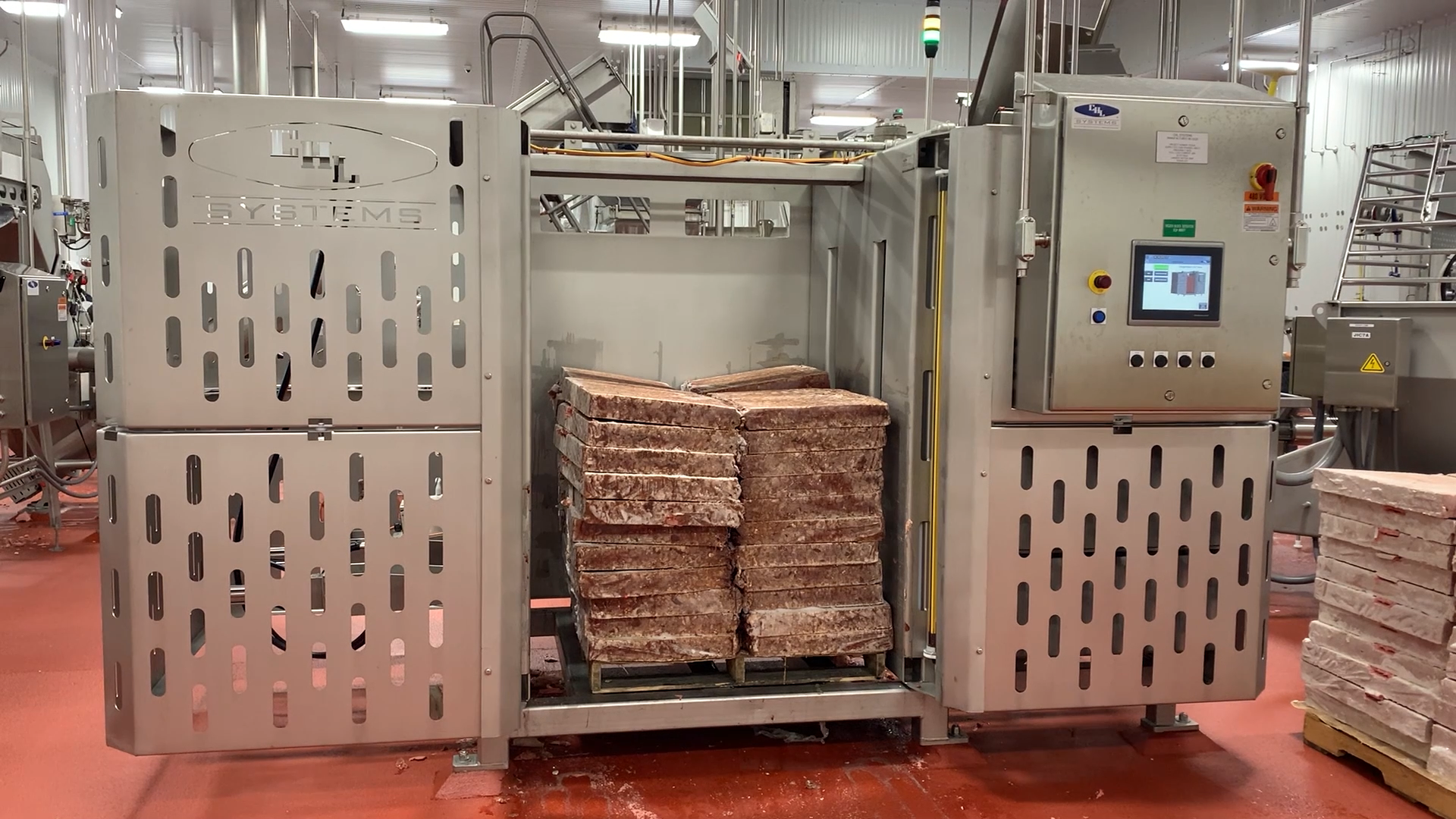 Overview
Say goodbye to Manual Block Separation!
This equipment is designed specifically for bulk meat and seafood processing plants. It boasts a wash-down ready build, light curtains for excellent employee safety, and smooth forklift loading and unloading.
Laser-guided precision measures block thickness, while sturdy stainless-steel forks efficiently split frozen blocks. Our user-friendly interface lets you input the desired block thickness, and the Separator handles the rest. 
Boost your bottom line—save time and money, while prioritizing employee safety. Ready to conquer your frozen block challenges? Reach out today!
Features
A crucial addition for food companies processing bulk food frozen blocks, delivering substantial benefits in terms of safety and efficiency.
Ergonomic Design: The FBS minimizes ergonomic challenges associated with manually separating large frozen blocks, enhancing operator safety and comfort.

Efficient Pallet Handling: Operators use a forklift to load full pallets of meat blocks into the machine.

Custom Programmable System: Our system uses lasers to determine slice thickness and precision-engineered forks to maneuver the slices.

User-Friendly Interface: Intuitive on-screen display allows operators to input slice height and set controls easily.

Versatile for Bulk Food Processing: Ideal for handling large frozen blocks of meat and seafood.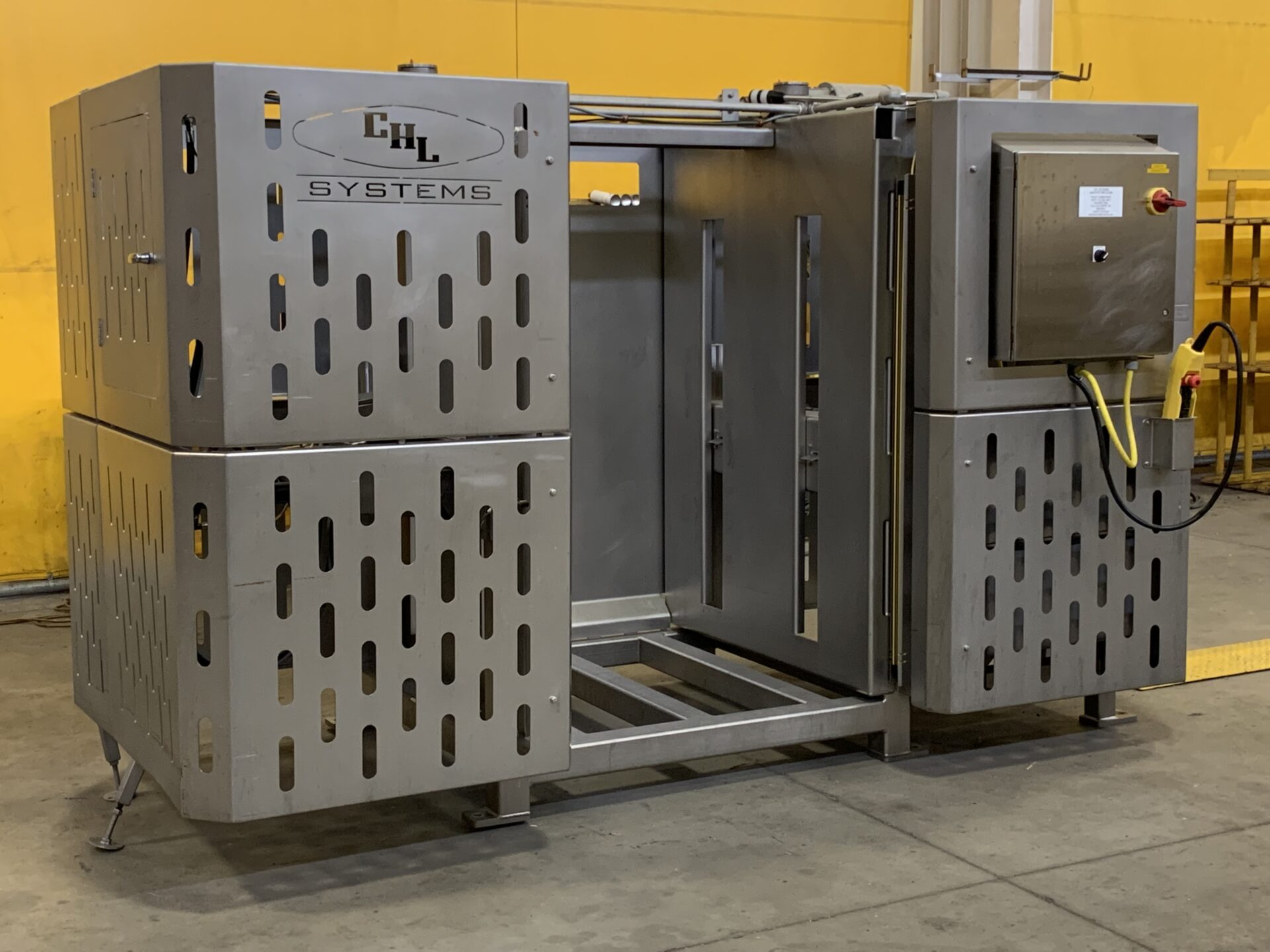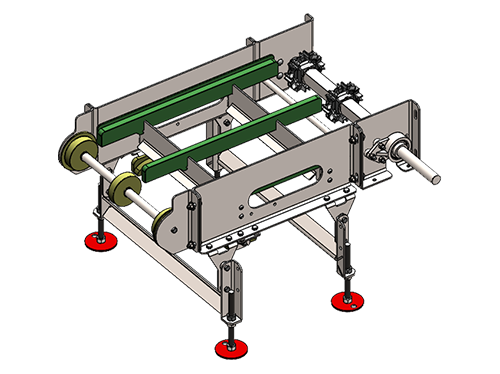 FT-1000
FT-1000 is a highly adaptable conveyor system ideal for simply moving products from A to B or processing products directly on the conveyor belt
Learn More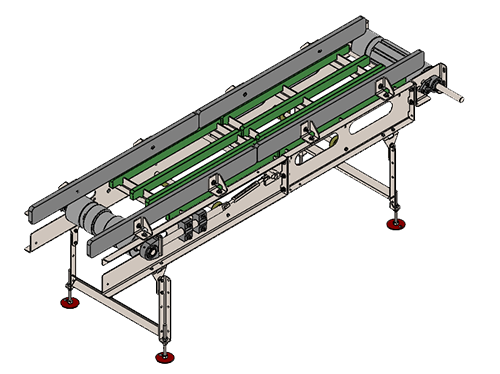 FT-4000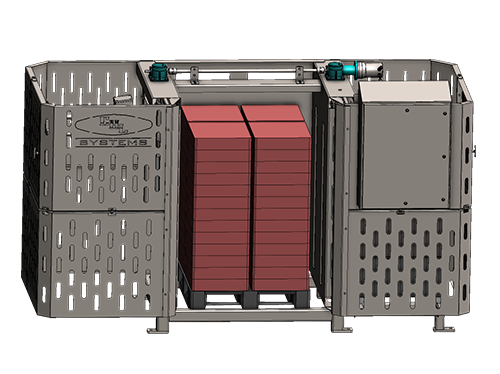 Frozen Block Separator