Discover the FT-2000 Conveyor System—versatile, customizable, and ideal for various industries, ensuring seamless product movement. With an open design for easy cleaning, options for overhead suspension or floor mounting, and three levels of construction, it's a flexible solution tailored to your needs.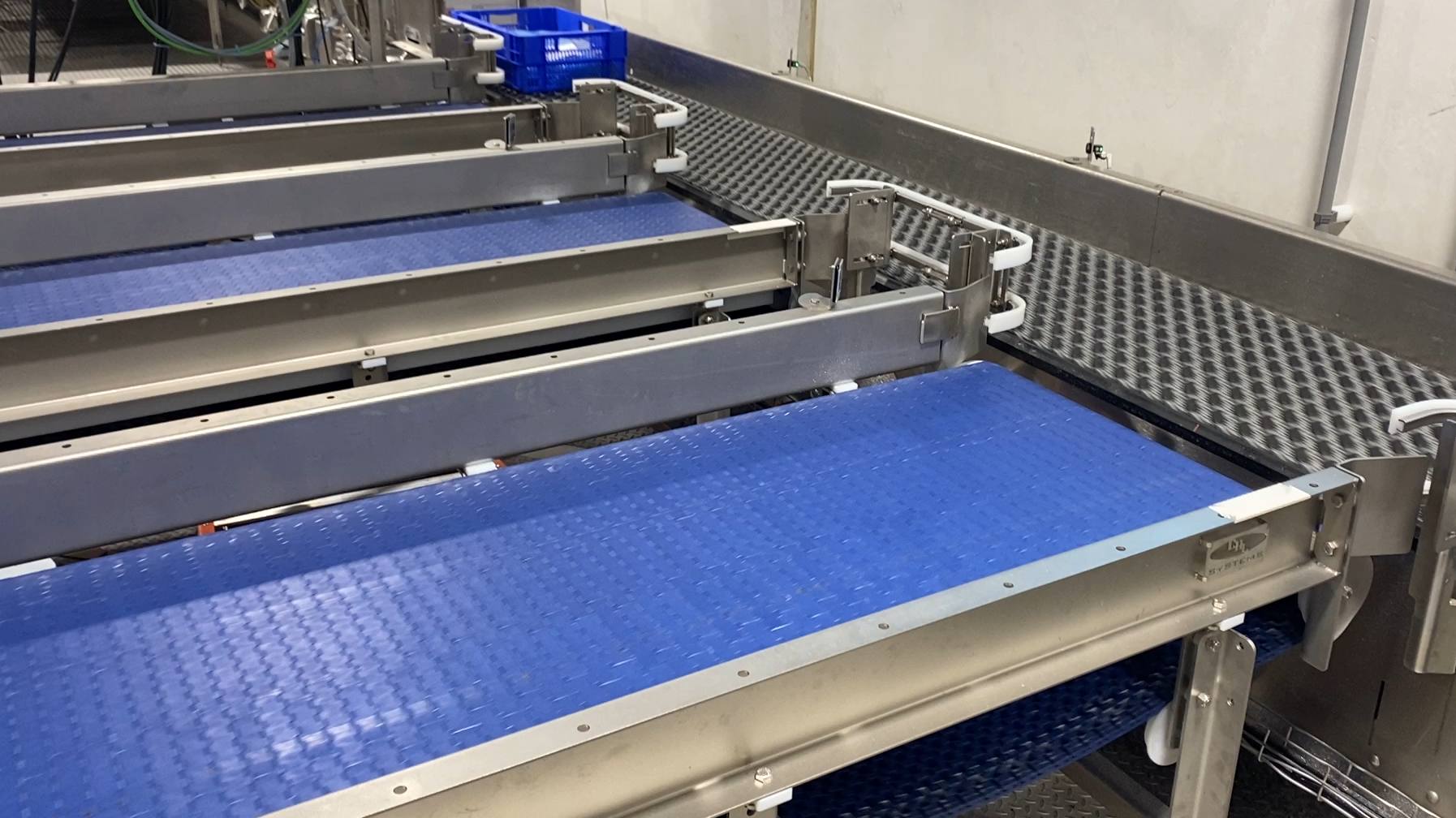 Overview
FT-2000 is a versatile and customizable conveyor solution designed to meet the diverse needs of a variety of industries. Whether you are conveying raw materials or boxes, this conveyor system ensures seamless movement of your products.
A key highlight of FT-2000 is the open design of the belt return area that allows easy access to all parts for hassle-free cleaning and maintenance. Perfect for your overhead conveyance needs, FT-2000 can be suspended from above, saving valuable space on your production floor, or can be floor mounted with welded or adjustable legs.
Choose from levels of construction and a list of available add-ons to configure the conveyor that works best for your budget and your unique application.
Features
Modular plastic food-grade belting can accommodate washdown or sanitary environments.
Open design for belt return area gives easy access to all parts for cleaning.
Drive options include end drive or center drive.
Legs can be welded or bolt-together adjustable style.
Standard options include belt lifters, drip pans or dust pans, and spray bars.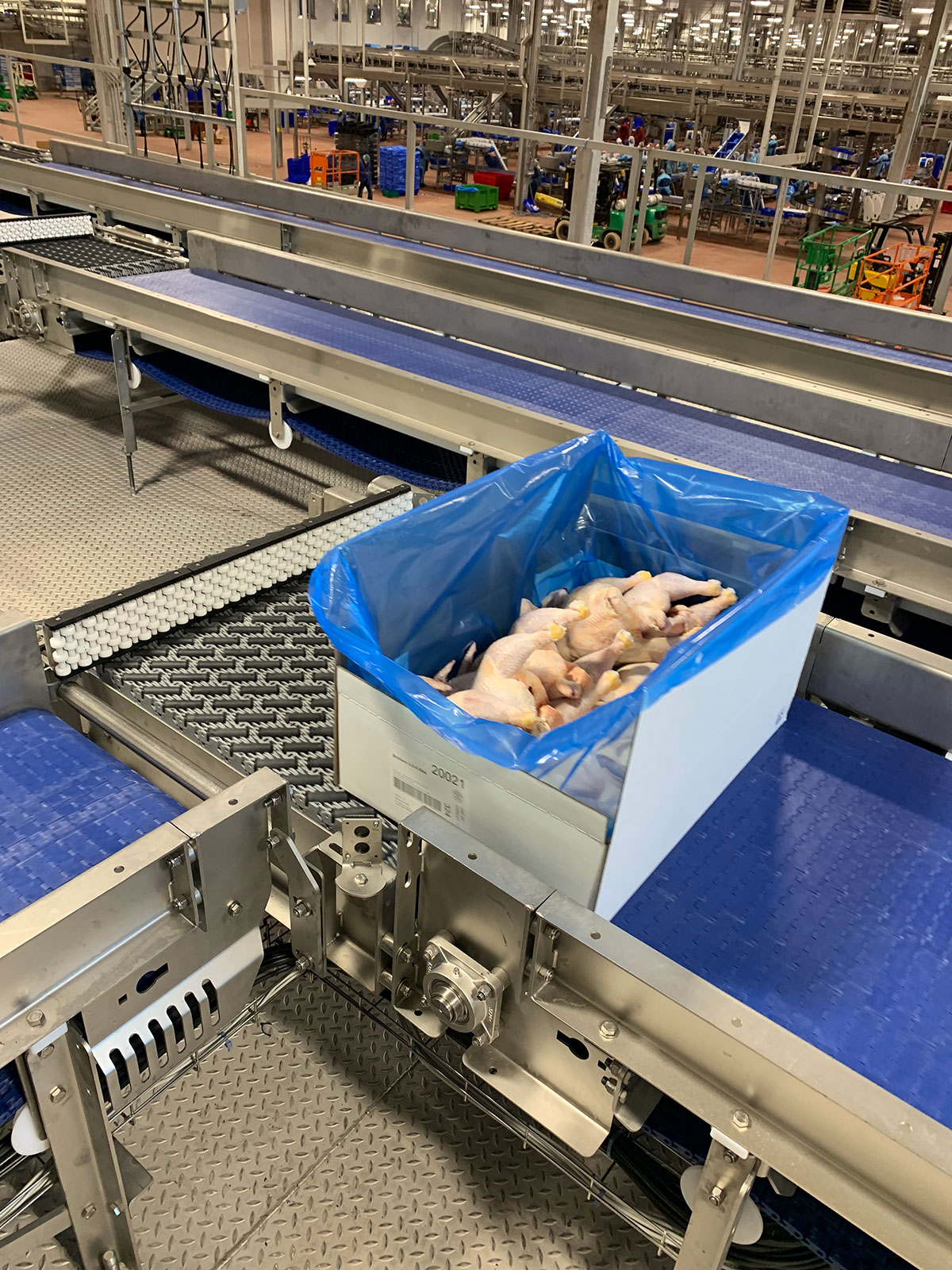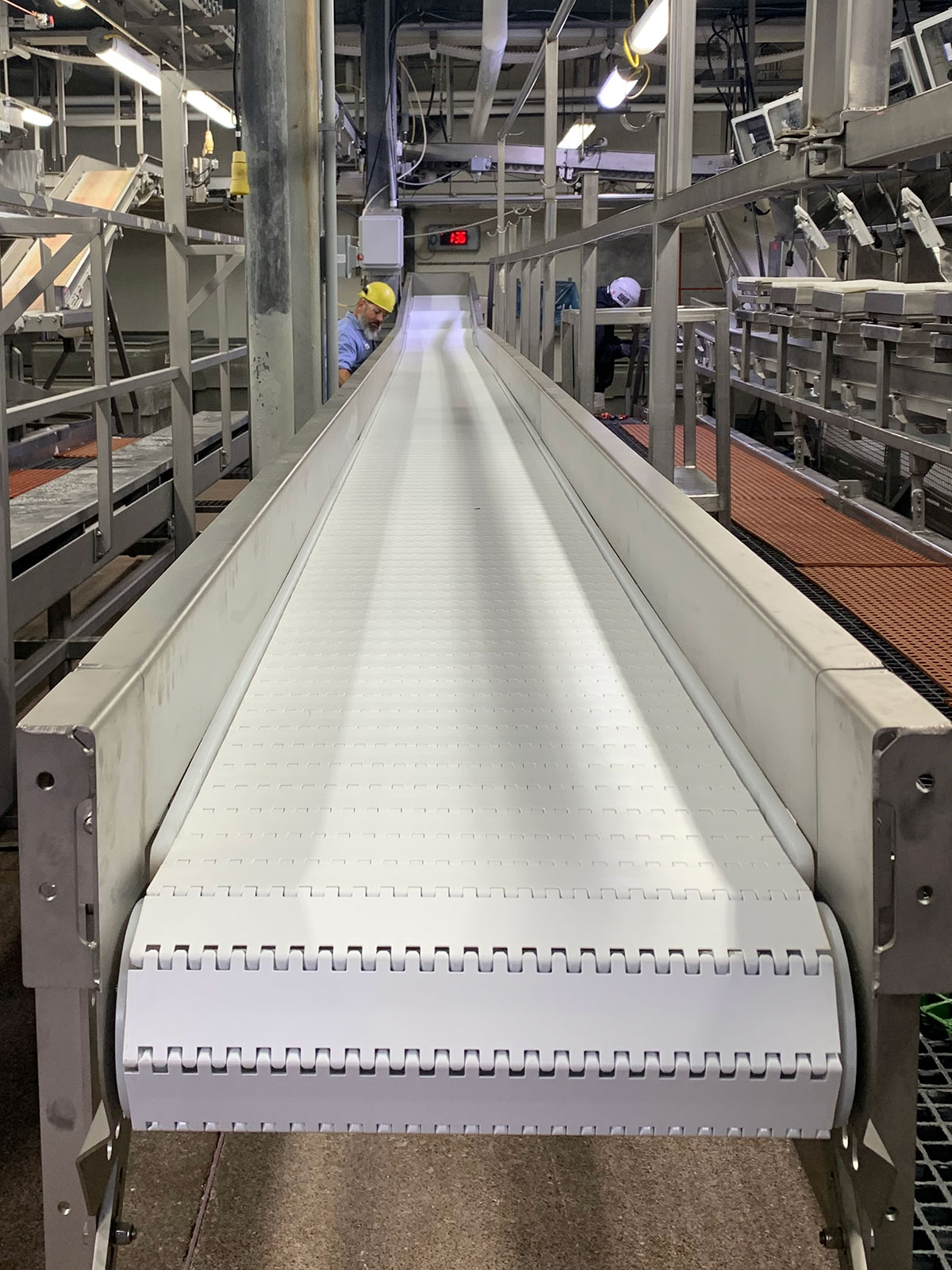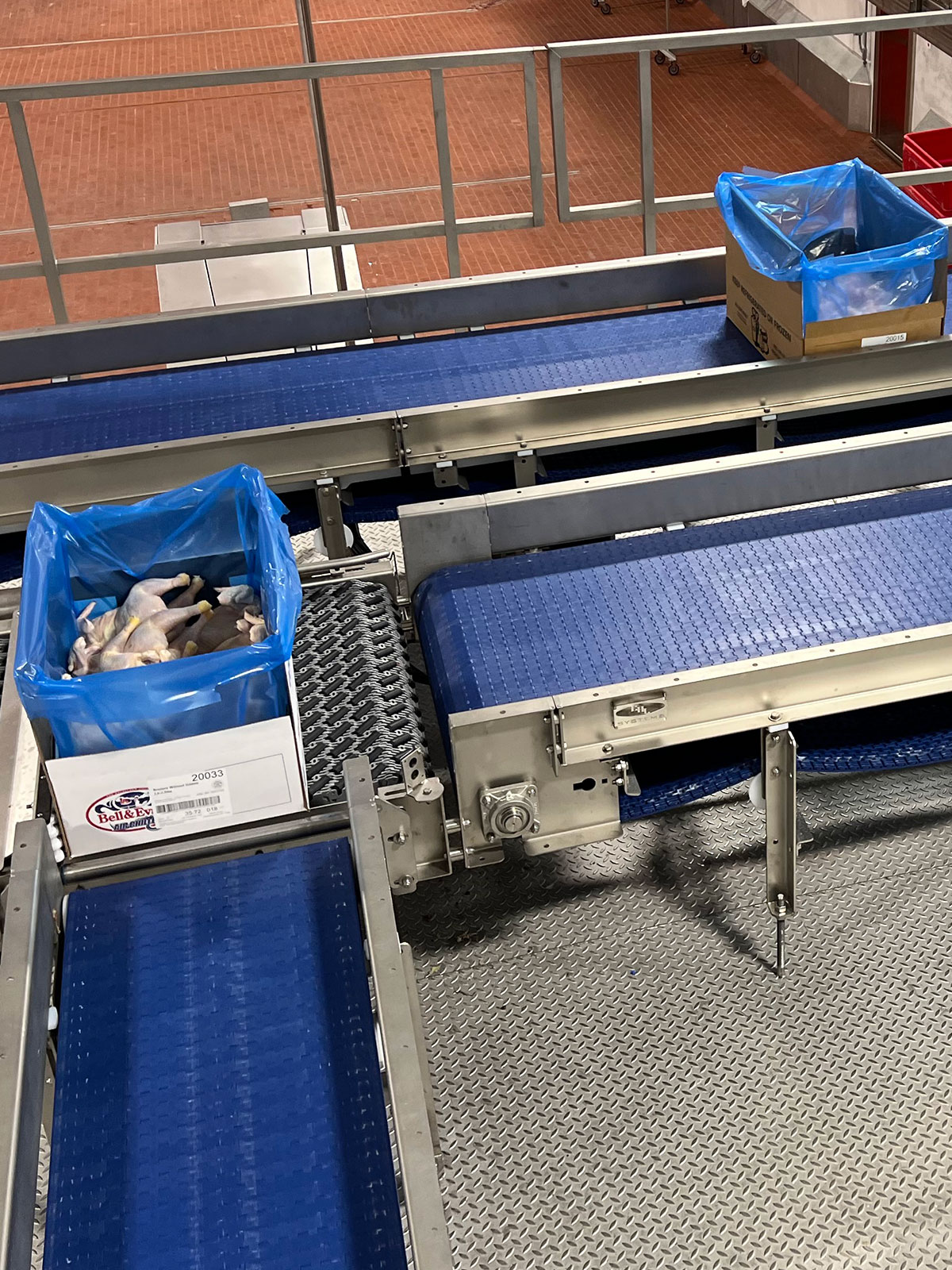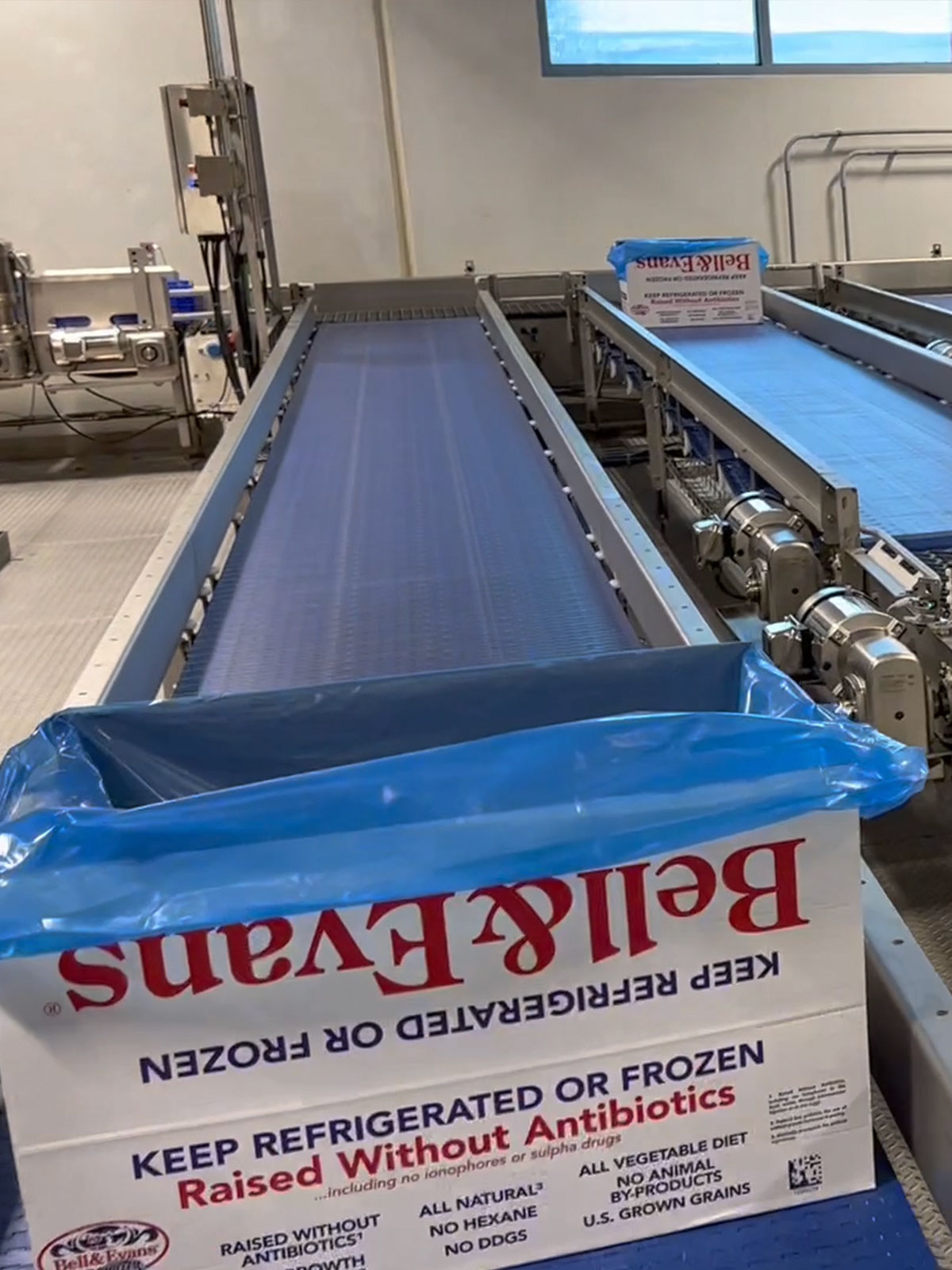 Level 1
Ideal for box conveyance.
Flanged wear bars are inset from frame to fit a narrower belt within a wider frame.
Belt is approximately 2/3 of the frame width.
Level 2
Can be used for raw protein processing.
Ideal for small products or products that can easily catch on conveyor sides.
Flanged wear bars are used for small product containment.
Level 3
Can be used for raw protein processing.
Suitable for larger products.
Center wear bars are used with a plastic spacer to guide the belt.
Plastic D-shaped spacers act as belt side guides.
Includes a gap at belt edge.