Our robust stainless-steel dumpers offer a hefty 3,000-pound lift rating, self-contained HPU, and versatile loading options. They conquer tough tasks with ease, minimizing maintenance and boosting safety.
Elevate your production – make CHL Dumpers your essential production partner today!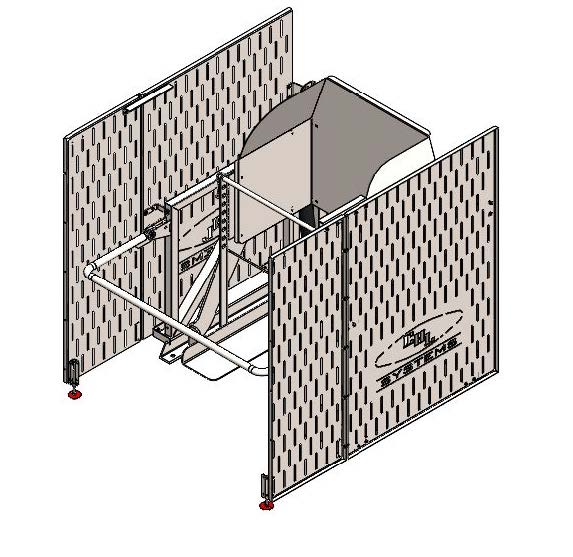 Overview
Dump your Downtime
CHL Systems offers a robust range of heavy-duty dumpers designed to ensure uninterrupted material flow and reduce maintenance costs. Crafted from Type 304 stainless steel, these dumpers are built to endure rigorous industrial applications while offering exceptional longevity. Safety is paramount, with features like full guarding, an electrically interlocked safety pivot bar, and perforated side guarding. Custom discharge chutes and a generous 45-degree dump angle provide versatility. Trust in our 3,000-lb. capacity dumpers to streamline operations and enhance efficiency, accommodating totes up to 48″ x 48″ x 48″.
Features
CHL's heavy-duty dumpers ensure uninterrupted material flow while reducing maintenance costs. Meticulously crafted, these dumpers guarantee longevity and peerless durability. Featuring:
Full Guarding with Lift-Up Safety Bar

Electrically Interlocked Safety Pivot Bar

Perforated Side Guarding for Enhanced Visibility

Custom Discharge Chutes Available

45-Degree Dump Angle

60″ Pivot Dumper

3,000-lb. Capacity

Type 304 Stainless Steel Construction with Bead Blast Finish

Hollow Structural Member-Free Design

Stainless Steel Cylinders

Accommodates Maximum Tote Size: 48″ x 48″ x 48″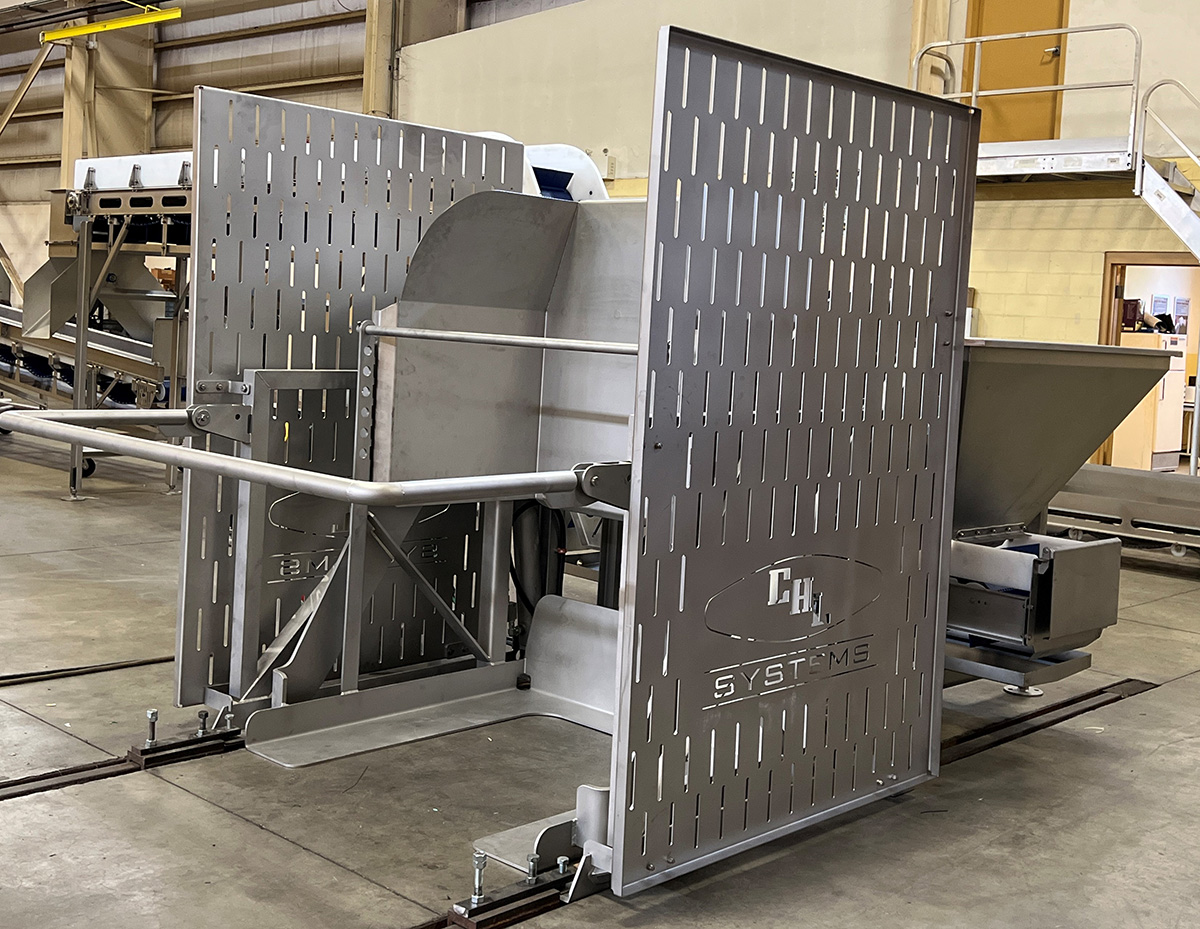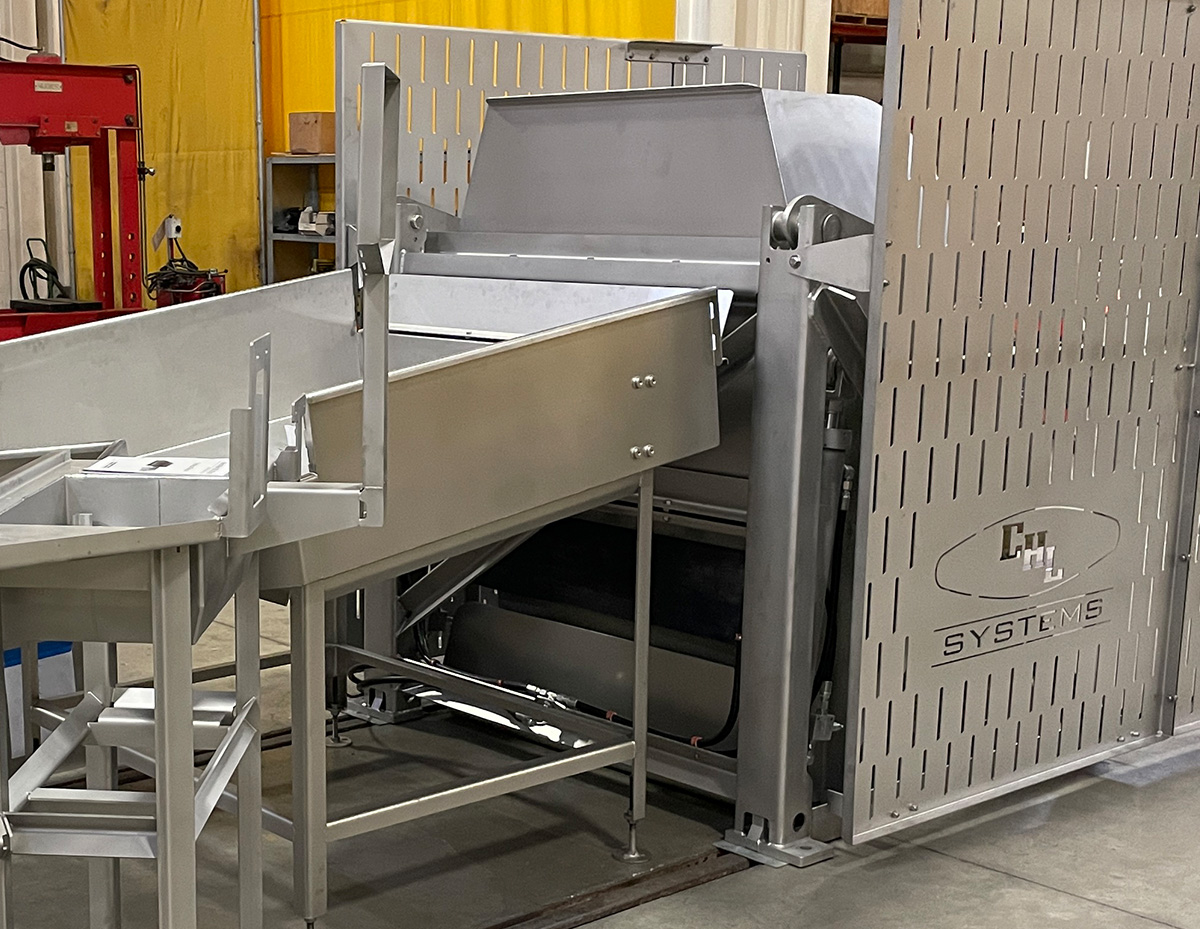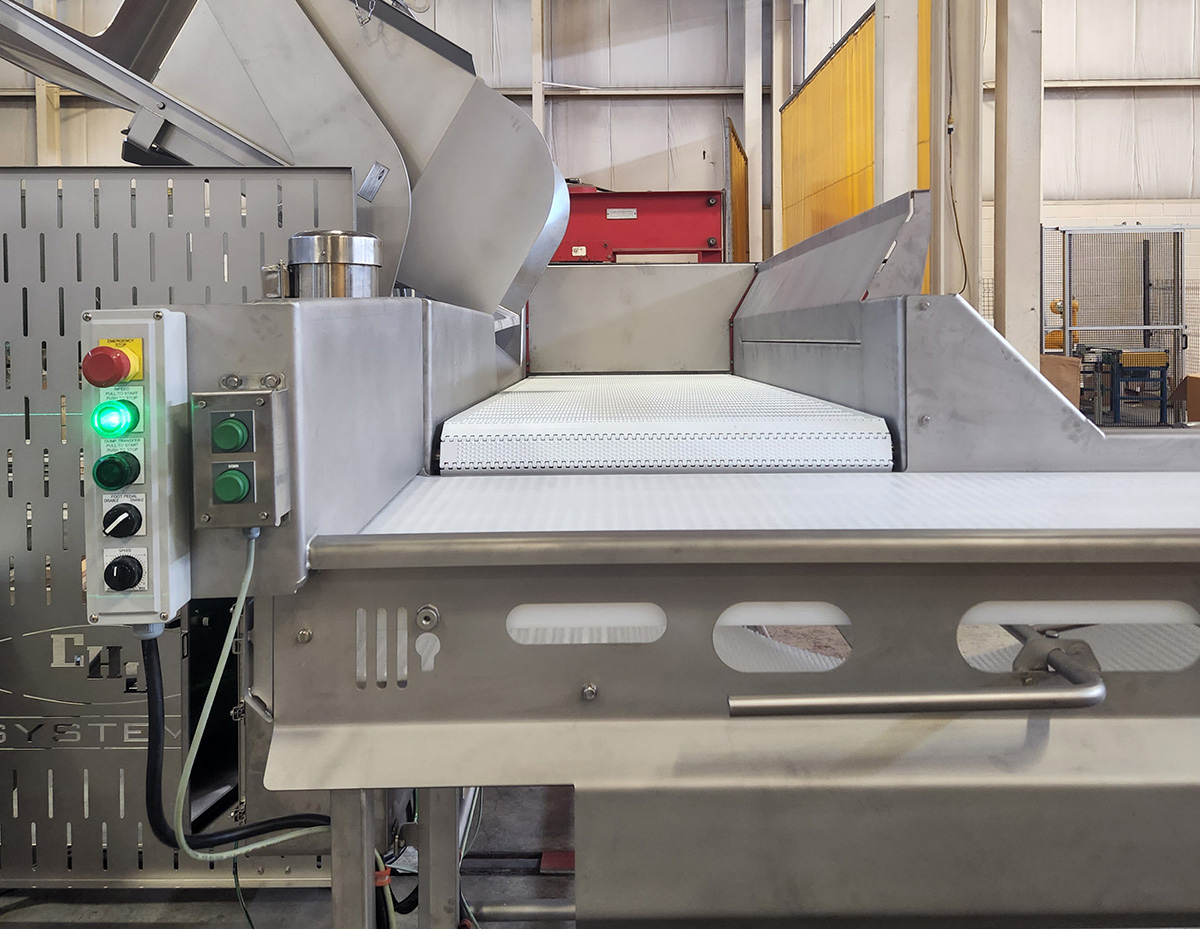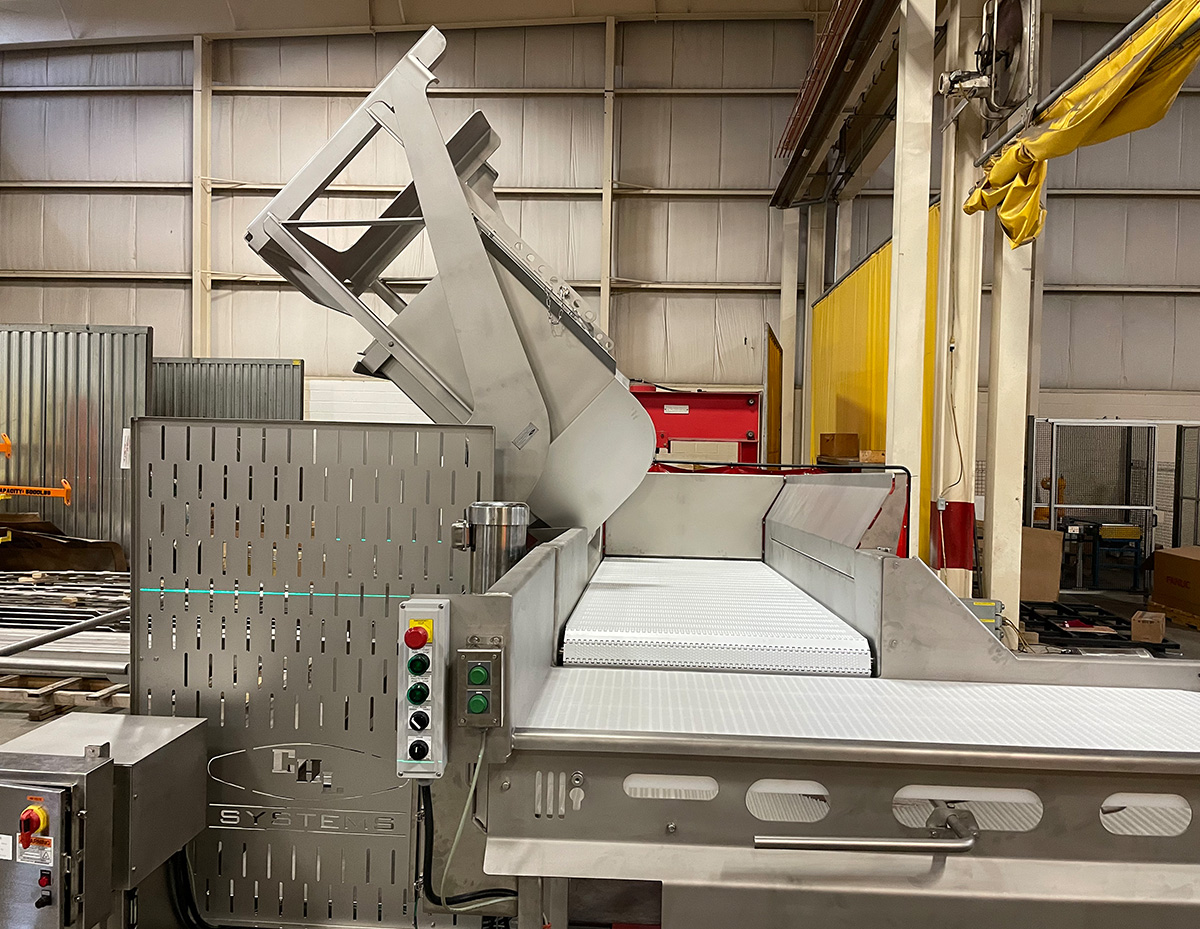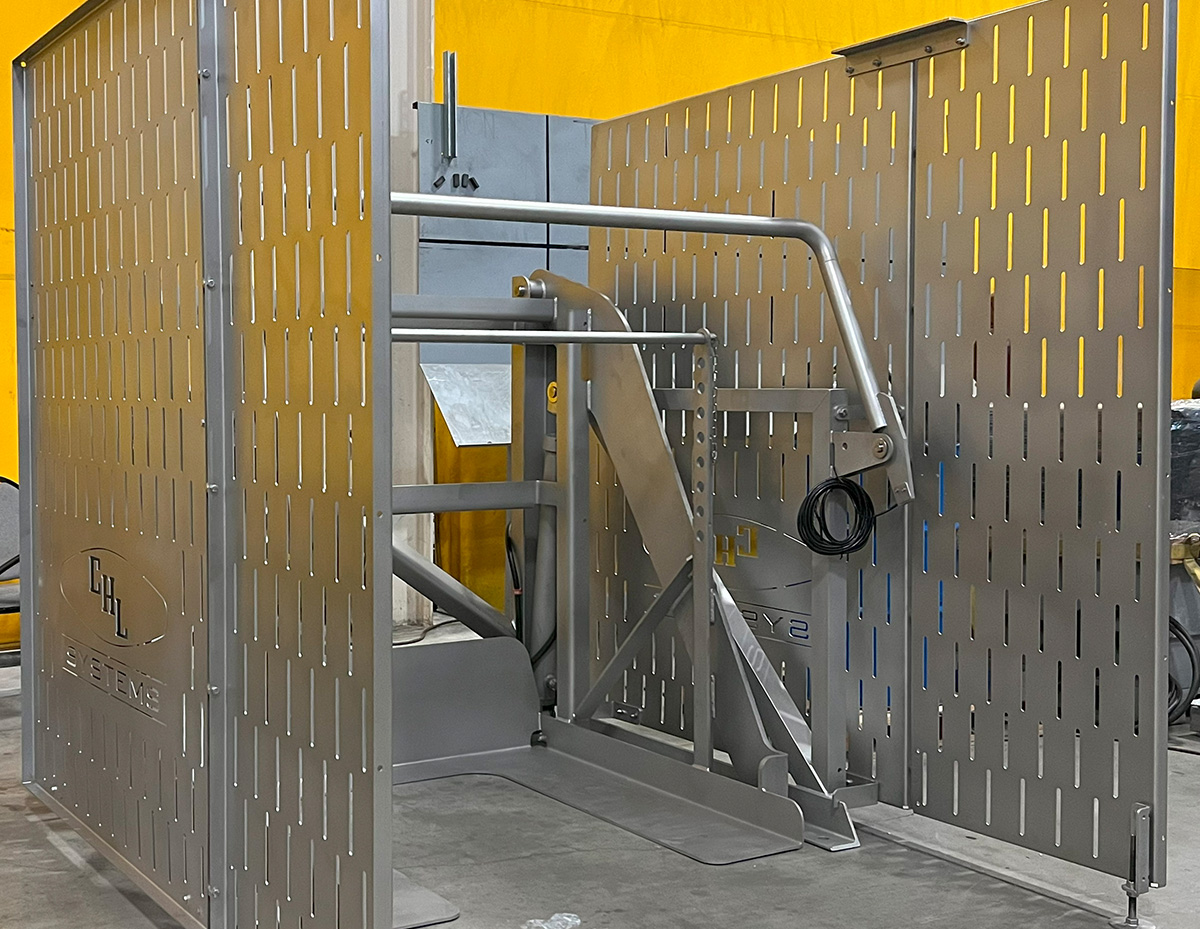 Poultry Processing
Poultry processing plants deal with large quantities of chicken or turkey in various forms, including whole birds or parts. Consistent product flow is crucial.
Bulk Ingredient Discharge
Food manufacturers often receive bulk shipments of ingredients like flour, sugar, or grains in large totes. CHL dumpers allow for a consistent flow of ingredients for production.
Confectionery Manufacturing
Confectionery production, bulk handling of chocolates, and other ingredients. CHL dumpers simplify the unloading with precision and consistency, ultimately improving process flow.