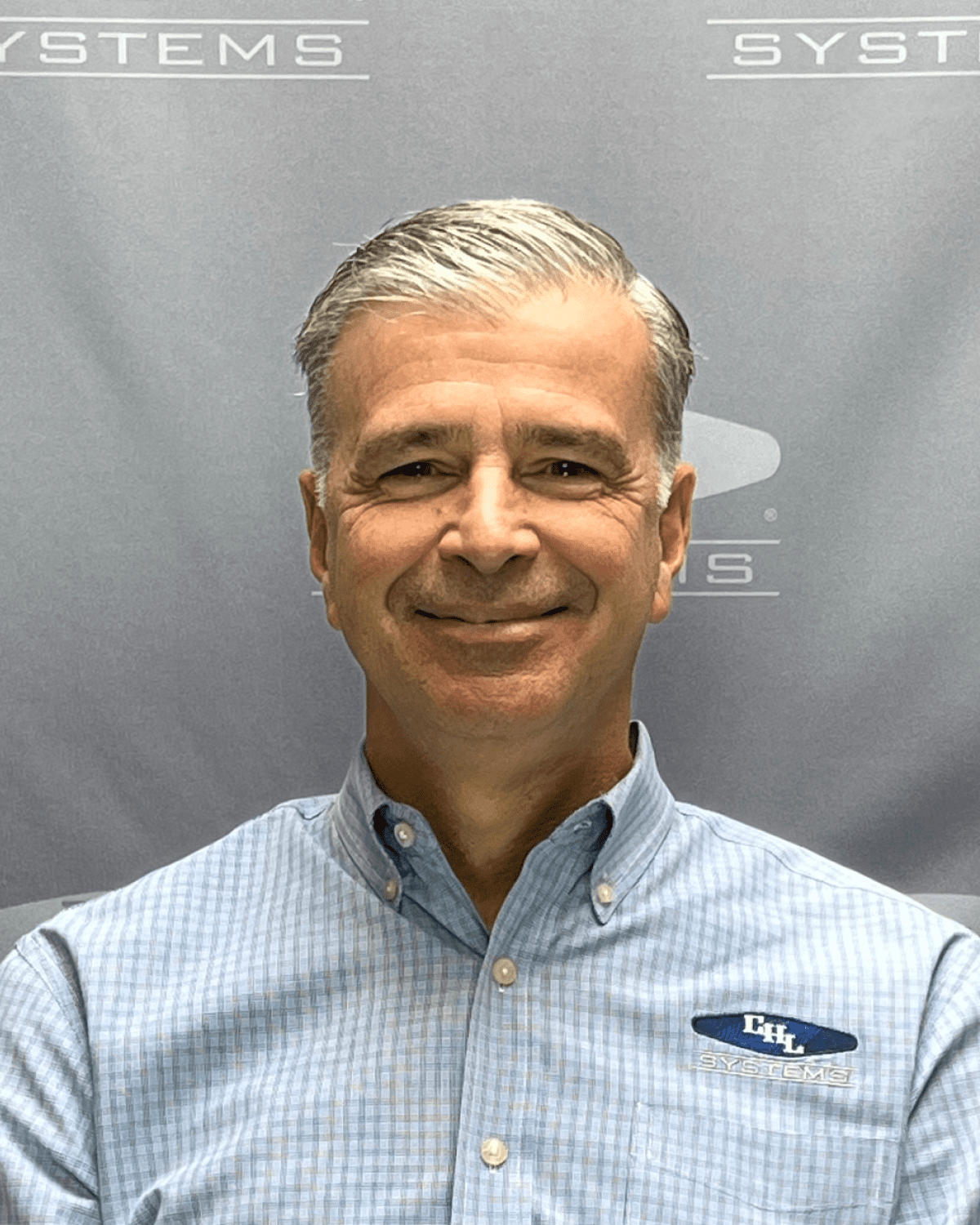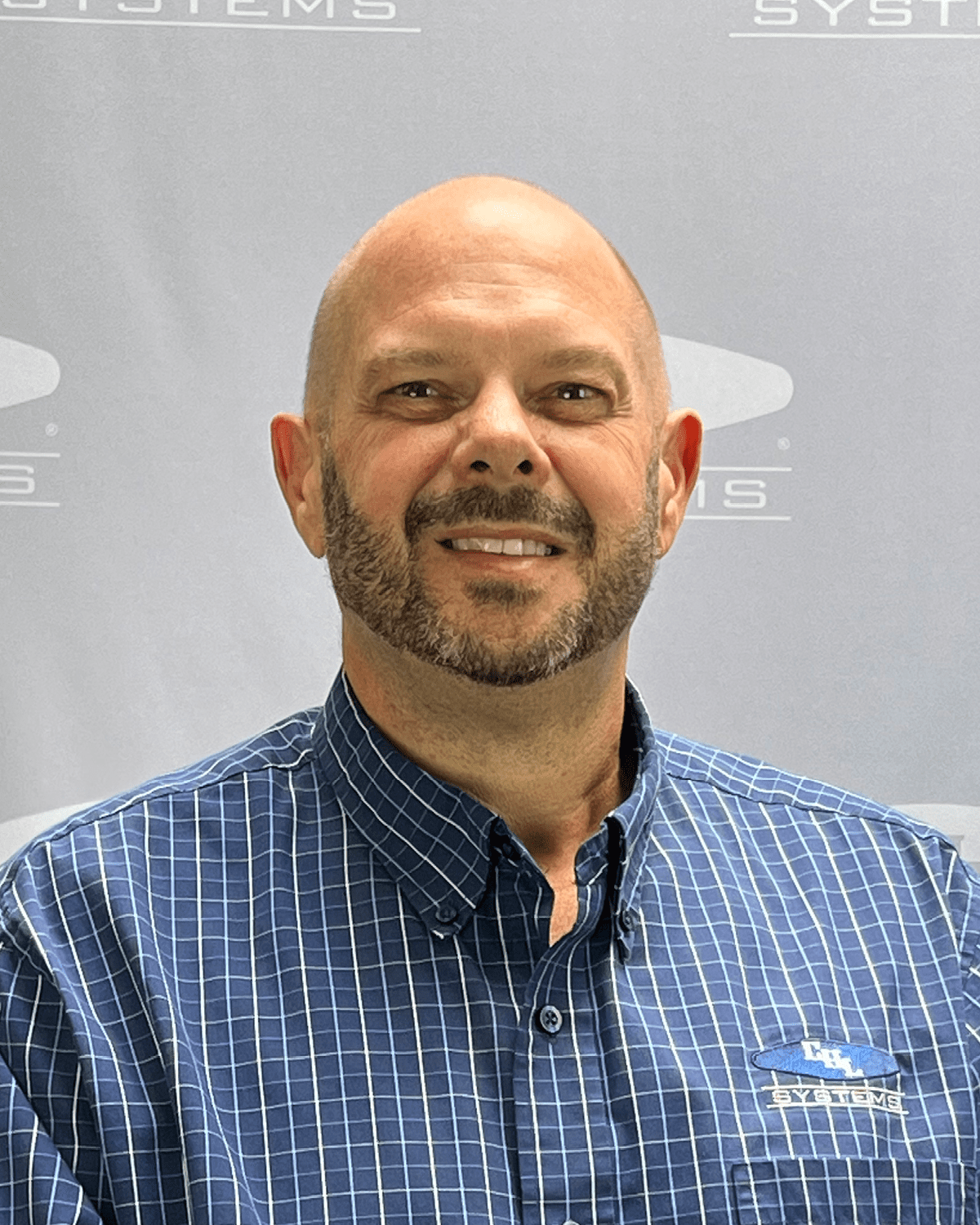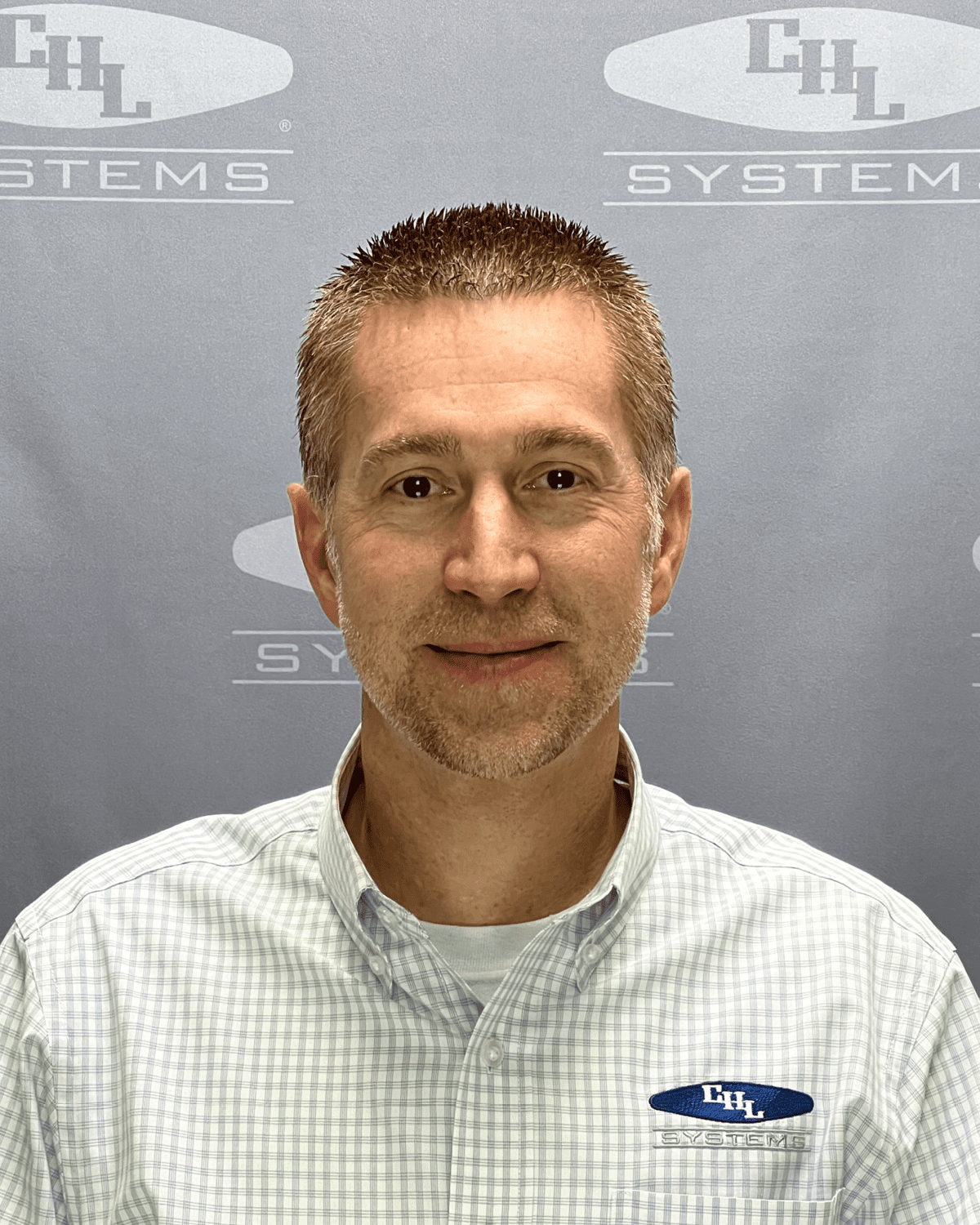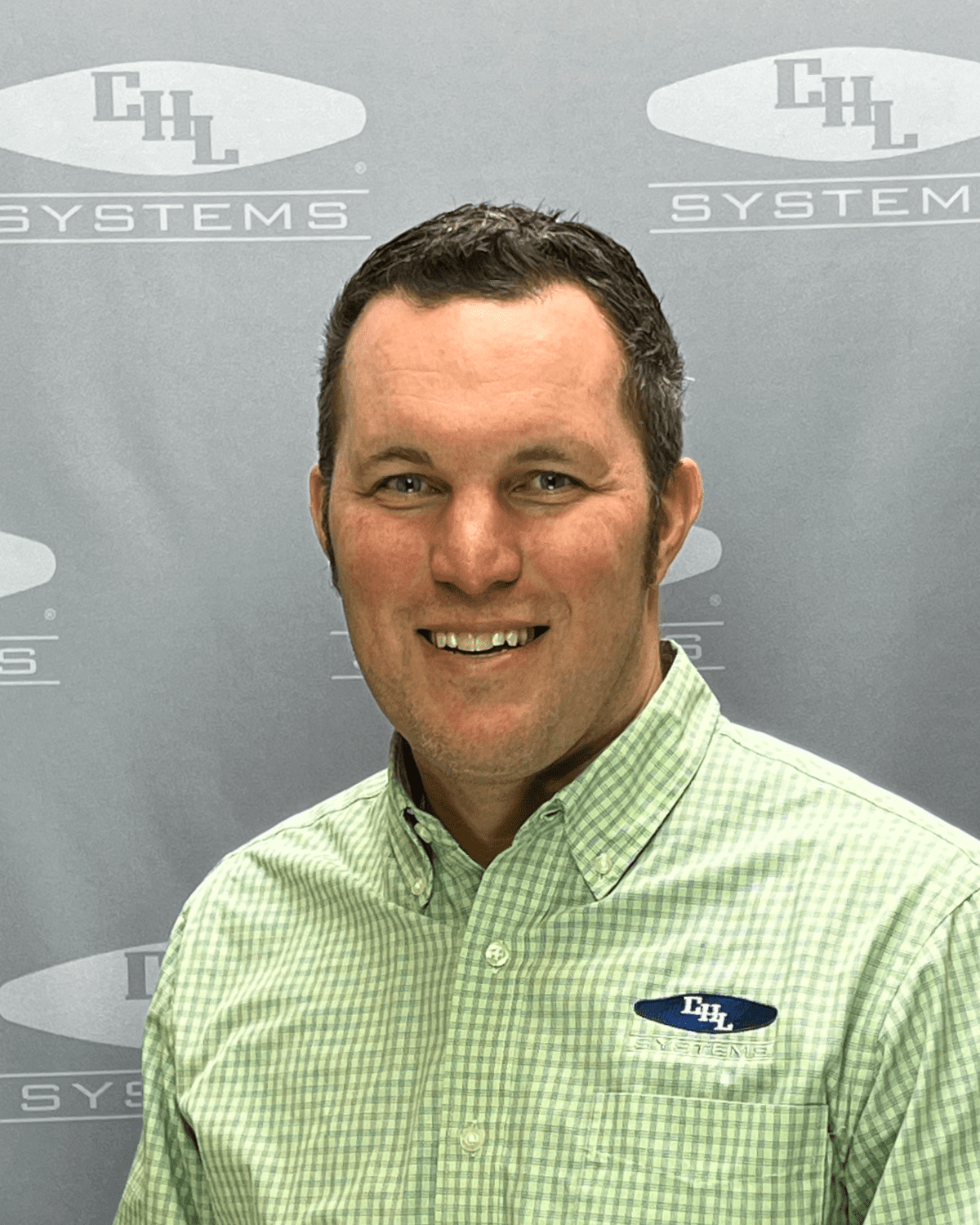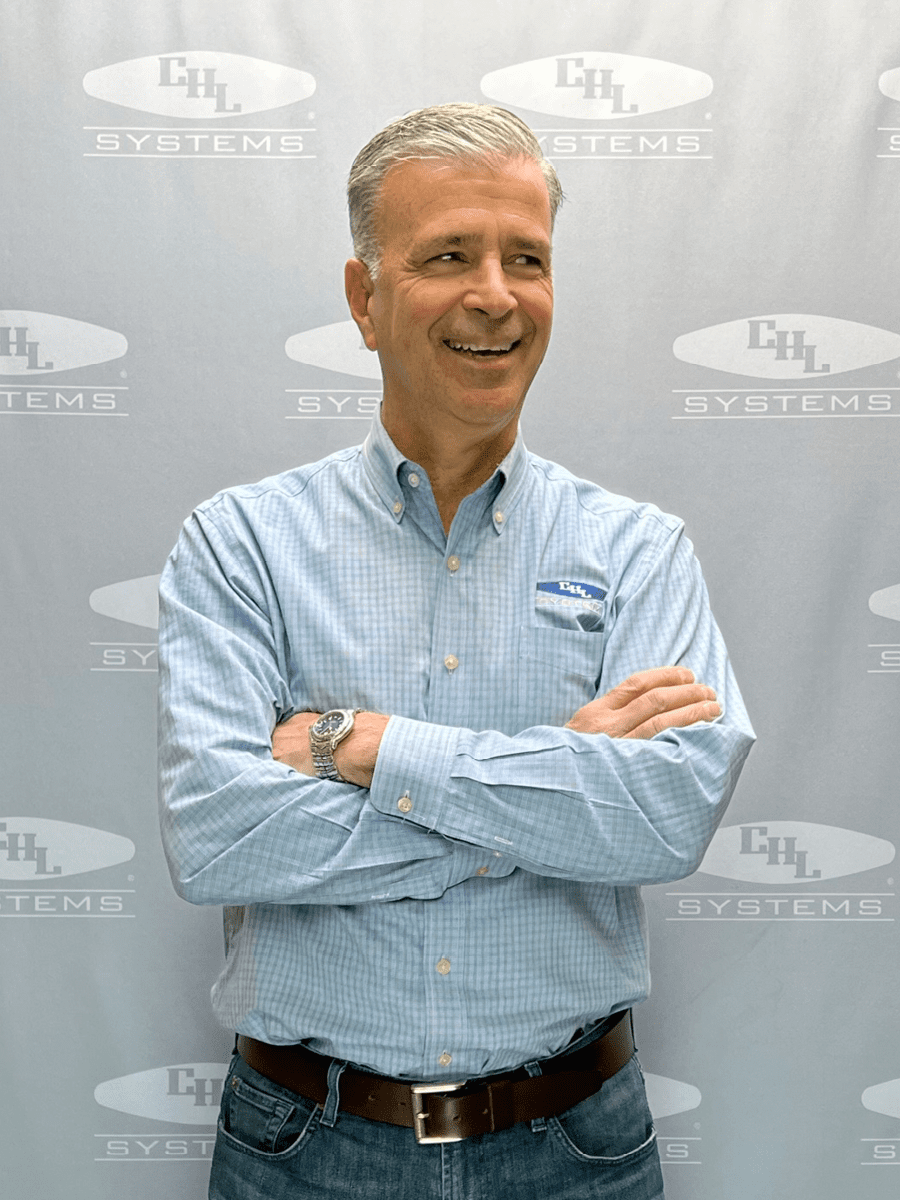 Mike Giagnacova is the CEO of CHL Systems.
Mike joined the CHL team in 2016 as Technical Service Manager and was quickly promoted, serving as Chief Operating Officer until 2019, when he assumed the current role of Chief Executive Officer.
Those who know him would describe Mike as a strong but humble leader with a vision for growth and a genuine care for his team. He recognizes that a business is a living entity, and like any living thing, it needs to be nourished and cared for in order to grow strong. As CEO, Mike is the caretaker and protector of CHL Systems, and he strives to help the company flourish. He values each individual contributor as an important part of the bigger picture and is passionate about developing his team. Mike's desire is that each employee will be excited to come to work and feel like they are part of a family and not just a number.
Mike got his start in the industry at an early age, working for his father's business as a machinist. His experience there taught him the value of hard work and built the foundation for his knowledge of manufacturing. While working full time, he went on to earn his Bachelor of Science degree in Industrial Engineering from Drexel University and completed the University of Pennsylvania Wharton Management Program. He credits his early work experience at his family's business for teaching him many important skills beyond those he learned in the classroom and for making him who he is today.
Outside of his work at CHL, Mike is an active member of the men's ministry at his local church, Grace Point in Newtown, PA. He also serves on the CHL Systems Board of Directors.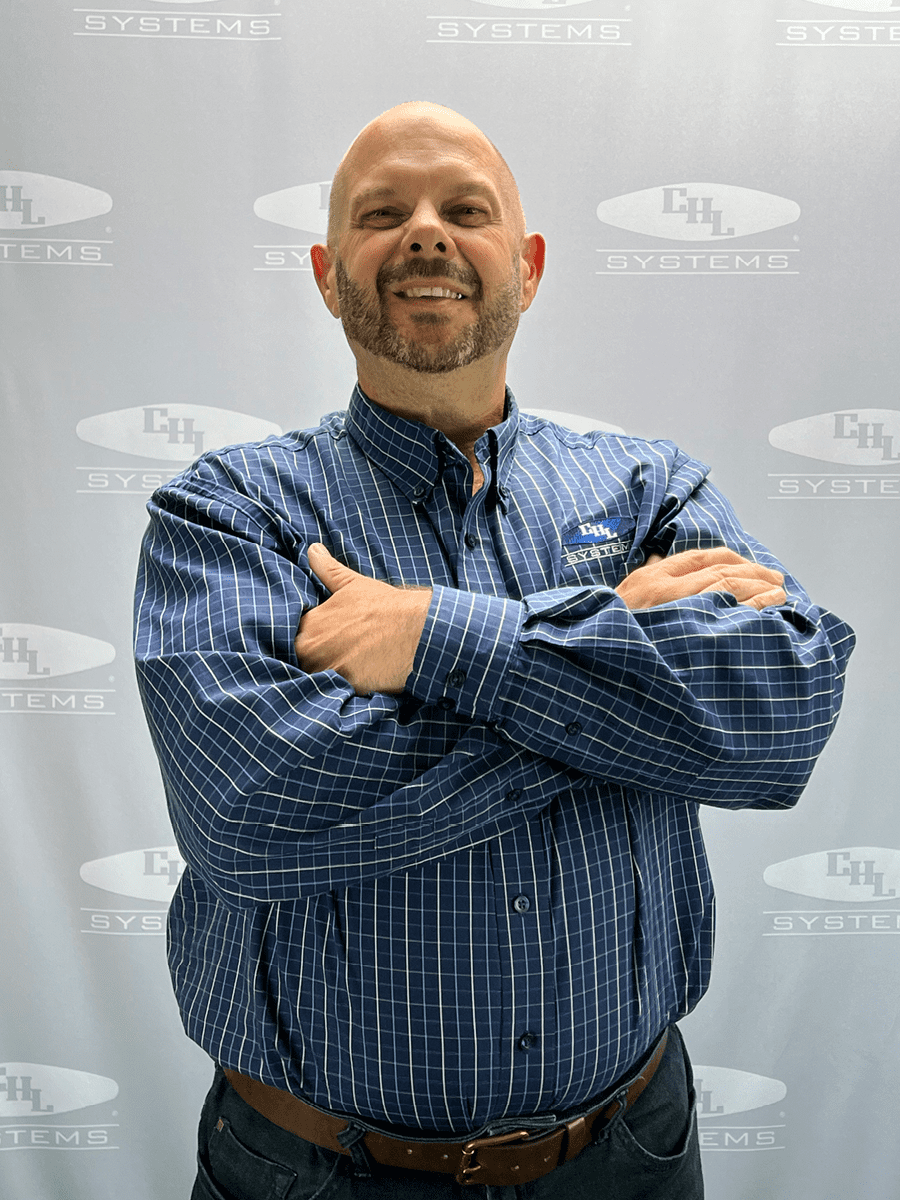 Kevin Alderfer is the CFO of CHL Systems.
Kevin joined the CHL team in 2004, serving as Controller for 5 years before moving into his current role as Chief Financial Officer in 2009. As CFO, he manages the accounting and financial operations of the company and provides leadership and oversight to the areas of Human Resources, Technology, and Purchasing.
Kevin brings a unique perspective to the CHL team, having worked in rapidly growing mid-sized family-owned businesses for his entire career. This experience has shaped his understanding of the dynamics of relationships and has grown his attention to the challenges of consistently generating positive cash flow and bottom-line profitability.
Kevin is passionate about finding ways to consistently build structure at CHL while continuing to remain agile to opportunities for growth. His patient, measured approach is an asset to the company, and his positive outlook is evident to everyone around him. Kevin is saved by grace, and his faith is central to all he does. He knows that life is a journey and believes that each step forward is something to be appreciated.
Kevin is both a Certified Public Accountant (CPA) and a Certified Global Management Accountant (CGMA). He is an alumnus of Temple University, where he earned his Bachelor of Business Administration degree in Accounting and Finance.
Outside of his role as CFO, Kevin also serves on the CHL Systems Board of Directors and is active in the community. He is a director for Evolution Insurance Company and a member of Paradigm, a Pareto Health Company. He is also an active member and advisory for Joni and Friends Disability Ministry and serves on the leadership board at Immanuel Church of the Nazarene in Lansdale, PA.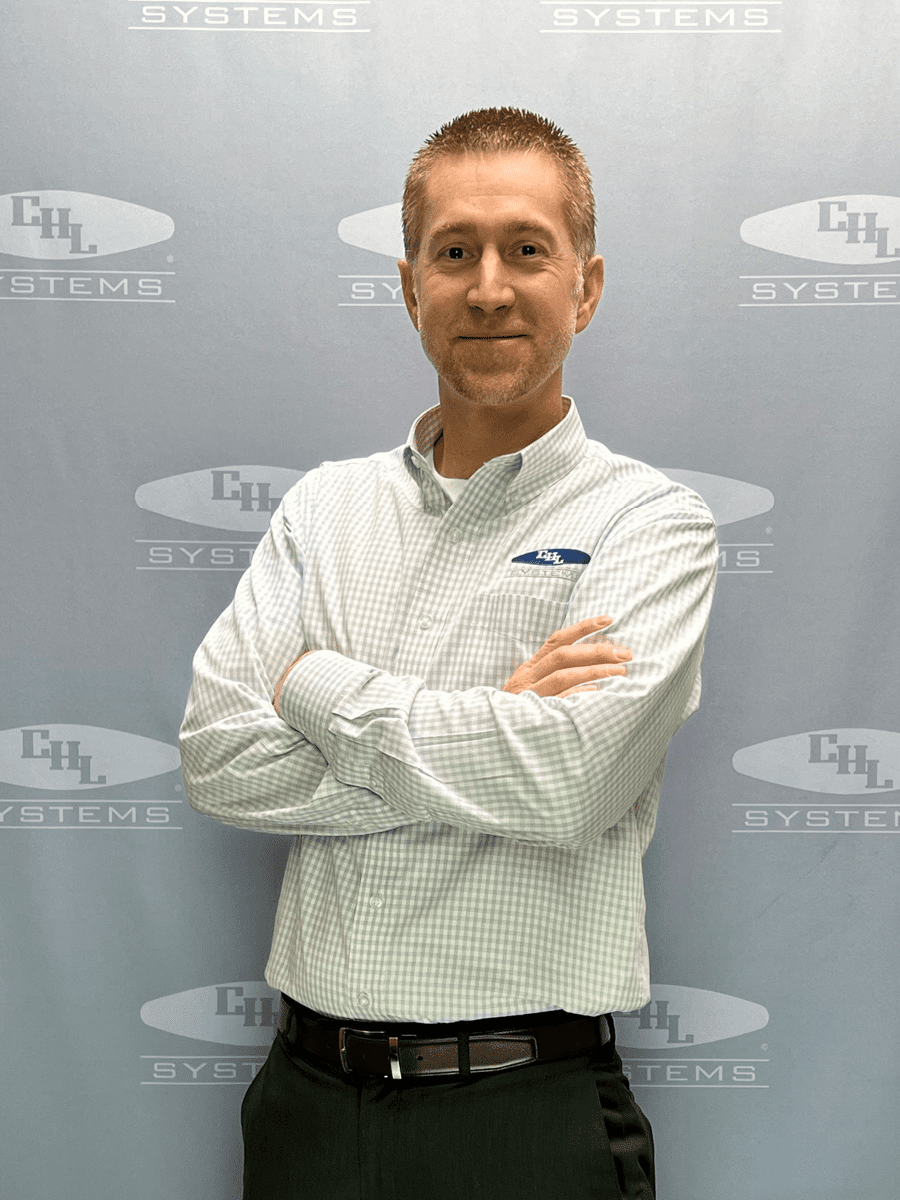 Bryan Stout is the Sales Manager of CHL Systems.
When Bryan joined the CHL team in 1997, he began working as a Raw Material Processor in the Manufacturing Department. Since then, he has served in numerous positions at CHL, including Facilities Maintenance Supervisor, Internal Project Manager, Technical Service Manager, and Sales Engineer, to name a few. In 2020, he moved into the role of Sales Manager.
As Sales Manager, Bryan is responsible for refining, growing, and advancing the product offerings for our clients while strengthening communication and efficiencies within the organization. He leads CHL's Sales and Marketing operations, which also encompass the Applications, Estimation, and Customer Service Departments.
The variety of experience Bryan has gleaned during his tenure at CHL has given him a vast knowledge of the marketplace and the technical capabilities that CHL Systems has to offer, and he has been instrumental in cultivating strong relationships with our customers and business partners throughout the years.
By nature, he is a problem solver, and he always strives to leave things better than when he found them. Whether he is coordinating internal efforts to best serve our customers or working with a customer to understand their production challenges and design a plan to ease their burden, he enjoys using his creativity to solve challenges and promote growth along the way.
In addition to his role as Sales Manager, Bryan serves on the CHL Systems Board of Directors, and he is actively involved in the community. He is an active member of Franconia Mennonite Church and, he serves on the Board of Directors for the Mennonite Disaster Service, which oversees disaster response and reconstruction projects for the East Coast.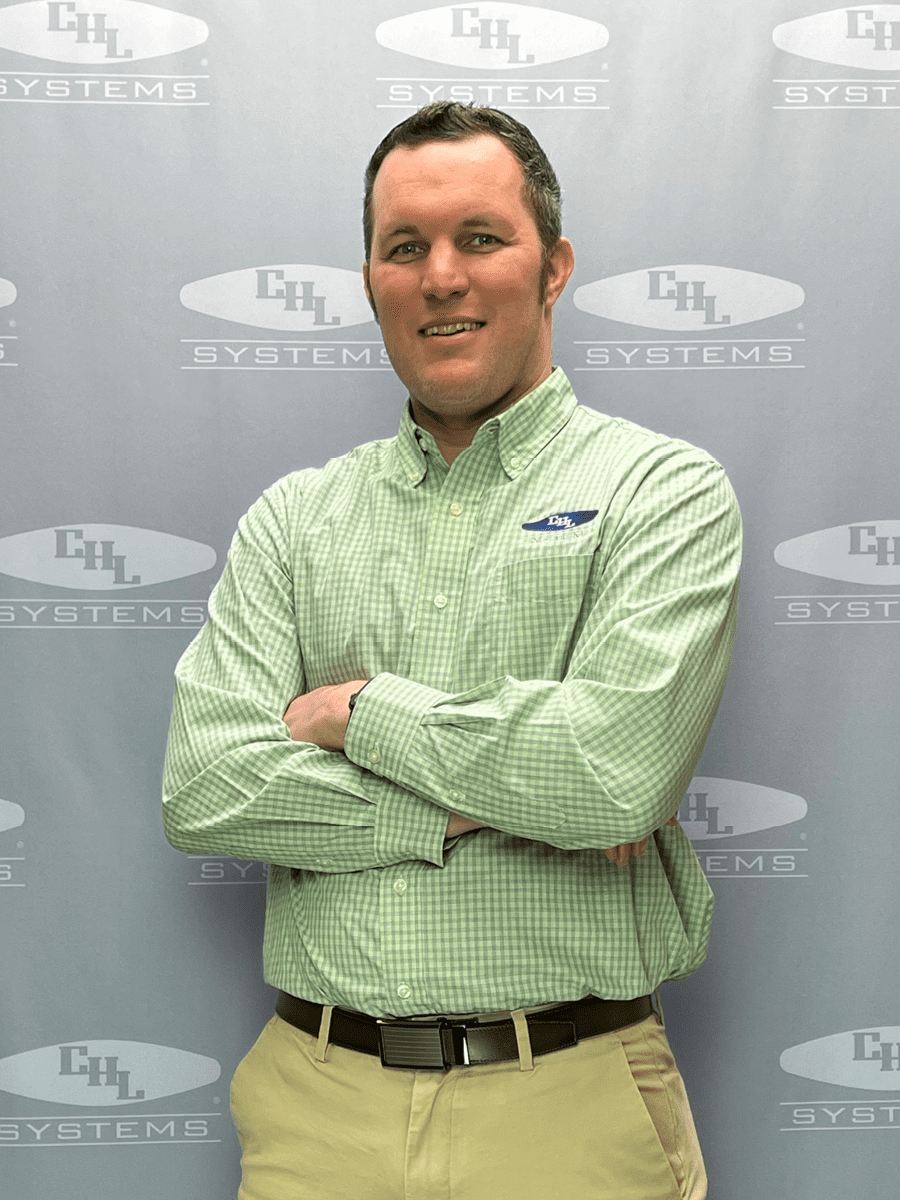 Aaron Lorah is the General Manager of CHL Systems.
Aaron first joined the CHL team in 2011, working as a Project Manager. After a brief departure, he returned to the company in 2016, serving as Director of Project Management until 2019, when he was promoted to the current role of General Manager.
Aaron is responsible for strategic management of the daily operations at CHL, and in his role as General Manager, he has many opportunities to engage with members of the team and strengthen working relationships across the organization. These opportunities to connect and interact with the CHL team are what drives him each day.
He especially enjoys working in a team environment to bring solutions to the challenges faced by CHL's customers. Those who know Aaron will tell you that no grass grows under his feet! His strong work ethic and ambition for progress keep him ever moving forward, and his enthusiasm for his work is evident to everyone around him.
Aaron brings nearly two decades of engineering, project management, and business expertise to his role as General Manager. Through his work experiences at CHL and his past experience leading the regional operations for an industrial development company, Aaron has grown in his leadership and solidified his operating philosophy which is founded in a project-centric approach.
Aaron earned his Bachelor of Science degree in Civil Engineering from Temple University and holds a Professional Engineer's license. He also earned a Master of Business Administration degree in International Business from Arcadia University.
Outside of his work at CHL, Aaron enjoys giving back to the community through various outreach and volunteer opportunities and is actively involved in promoting responsible development in his local community.